INTRODUCTION: ASIA'S BEST COMPANY OF THE YEAR AWARDS
ASIA'S BEST COMPANY OF THE YEAR AWARDS is a unique initiative by Berkshire Media to bring together and celebrate the success of the best & the most prestigious companies of Asia under one roof. It is the most cognized listing of the Asia's 100 exceptional Companies that have unambiguously unveiled themselves as the next set of game changers serving through their various consumer-facing businesses.
It is one of the most premier recognition for a company to achieve due to its distinctive & exhaustive research & selection process that is conducted by Berkshire Media, USA to select the Best companies from all across Asia in their particular industry segment. It is a recognition by invitation only.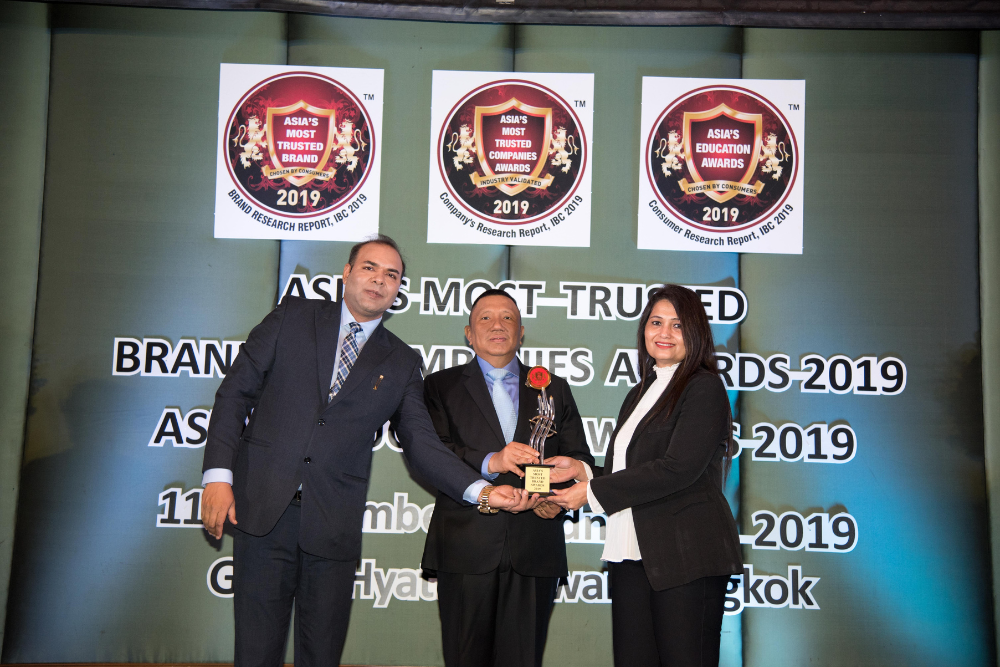 Asia's Best Company of the Year Award is a grand salute to the companies who have worked hard in all the aspects to win the trust of their stakeholders and have reached the pinnacle.
With a spotlight on innovation, international scalability, differentiation and strategic investment to the Asian economy, the awards recognizes & honours the organisations which have enormous endeavour to make a difference in the society by creating sustainable businesses.
Your company gets eligible for the invite-only after a most comprehensive research conducted by Berkshire Media, finds you as one of Asia's Best Companies. It is a true recognition of excellence and appreciation of Companies. It is also a trademark that signifies the pride of the entrepreneurs.
Berkshire Media is a multinational business consulting and market research firm headquartered in the USA which provides consulting to companies interested in increasing profits, sales, and revenue or aiming to start new ventures. Berkshire Media is the trusted advisor to many of the world's leading businesses and institutions. The insights and quality services we provide help build trust and assurance in the capital markets and economies across the globe. Let's combine your aspirations with our world-class strategies to achieve your business goals.
Berkshire Media is a trusted name for Market Intelligence and Research solutions and a headstrong counselor to many influential businesses and institutions globally. We focus on creating and managing brands as valuable strategic business assets and evaluating the viability of extending a brand into new categories and retail channels.
The importance of analysing the company's performance is a priority for organizations to build the path of continuous growth & success. With analysis of the performance, an organization could ascertain and determine strategies to further mold & shape the functioning of the company, which will result in increased efficiency & better performance, thereby increasing it's business and revenue. Berkshire Media has developed the ASIA'S BEST COMPANY OF THE YEAR AWARDS concept to acquire the much-needed information.
Berkshire Media is the principal executor, trademark owner, and the sole intellectual property owner of the activity of "ASIA'S BEST COMPANY OF THE YEAR AWARDS."