ASIA'S BEST COMPANY OF THE YEAR AWARDS is a unique initiative by Berkshire Media to bring together and celebrate the success of the best & the most prestigious companies of Asia under one roof. It is the most cognized listing of Asia's 100 exceptional Companies that have unambiguously unveiled themselves as the next set of game changers serving through their various consumer-facing businesses.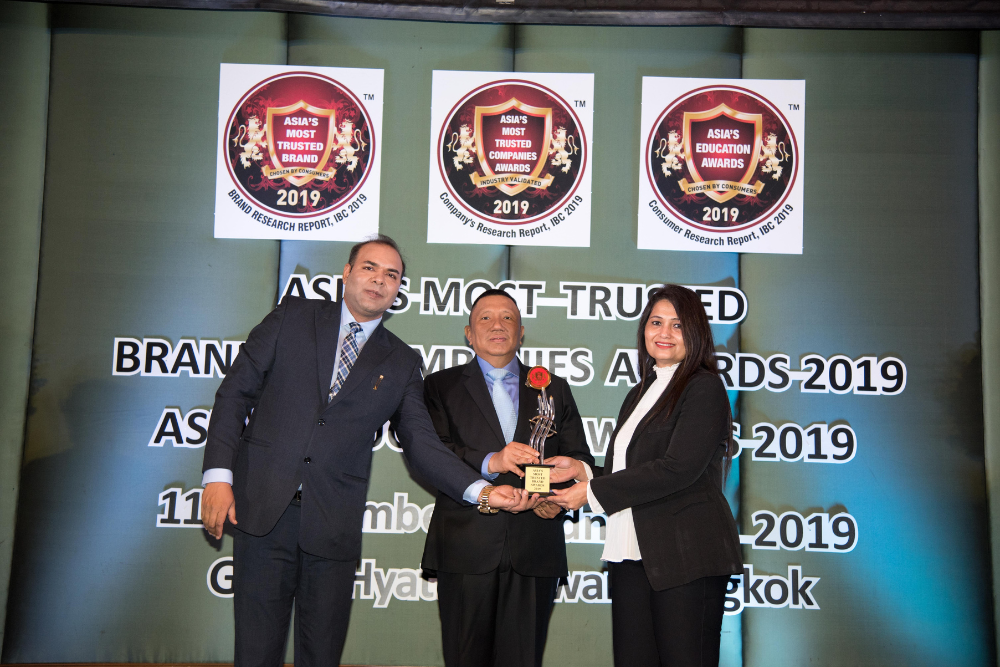 Asia's top honor to extraordinary companies for their commendable growth
Stats to be added

Awarding the

Bests

of the Best
We strive to recognize and reward Asia's most dynamic companies that aspired many entrepreneurs and set a benchmark of excellence in their industry.
What We Promise
Asia's Best Company Of The Year Awards provide your business the opportunity to highlight its strengths on a global platform and position itself as a market leader in today's fiercely competitive market.
1
GLOBAL BUSINESS NETWORKS
The winning companies will have the chance to network with new investors, partners, collaborators, suppliers, and future clients in our award gala.
2
MEDIA VISIBILITY & IMPACT
The winners will achieve significant industry recognition through marketing through digital media, social media, and related channels.
3
NOMINAL FEES
With the FREE nomination and lowest registration fees, our awards work to level the playing field in the industry by elevating the finest competitors to the top.
4
INDUSTRY LEADER
Are you ready to dominate the industry and market your unique and important business? Then display it on the world's most prestigious awards stage.
5
BOOST EMPLOYEE MORALE
Internal and external stakeholders will benefit from an improvement in production and worker morale as a result of the acknowledgment.
6
GLOBAL ACCEPTANCE
An opportunity for companies to be acknowledged for their great work and all-around success.
High-performing organizations are utilizing our globally recognized awards to increase their conversion rates. So, what's holding you back? Nominate now and give your business the chance to stand ahead of the competition and become a global leader in your niche.
93%
Media Impact & Visibility
89%
Better Business Opportunity
ASIA'S BEST COMPANY OF THE YEAR Award is the most coveted award in the
corporate niche—and for good reasons. To identify the nation's top companies,
we run a variety of surveys. Because of this, our awards are a symbol of
excellence, and winning one ensures that your company will be more visible and
well-known.
Hemant Kaushik (Harry)
(Chairman & CEO)
ASIA'S BEST COMPANY OF THE YEAR AWARDS are the most distinguished and credible corporate awards program in Asia and we are proud & honoured to receive this award today.
It's a very proud moment for us today to become one of the ASIA'S BEST COMPANY OF THE YEAR. We feel really happy & honoured.
Thanks to team IBC for selecting us.
It is a proud moment for us to receive this ASIA'S BEST COMPANY OF THE YEAR AWARDS and meet so many wonderful people. Winning this prestigious title has motivated us along with my people to work harder. Thanks.
The award has always been a highly acclaimed award in the corporate world and is held in high esteem by the industry leaders and consumers
across the globe. To receive this award today is of huge significance as it brings us one step close to our mission.
It was a very well managed event and we are honoured to share this platform with such diversified & reputed brands & companies of Asia.
ASIA'S BEST COMPANY OF THE YEAR AWARDS is the most admired corporate awards platform across Asia and we are proud to be associated with it.
It is a great compliment to be named as the ASIA'S BEST COMPANY OF THE YEAR and be recognised for our commitment to providing quality products and services.
ASIA'S MOST TRUSTED COMPANIES AWARDS is a true recognition of the hard work that we have put in over the past several years and we feel honoured to win this award.
It's an honor and privilege to be recognized as ASIA'S BEST COMPANY OF THE YEAR.
It's a great compliment to be named as the most trusted company of Asia.
We are honored and proud today to receive this prestigious business award.
We are extremely excited and happy to win this prestigious award for all the hard work we have put in to placate our consumers and stakeholders
for years.
We are extremely delighted to win this award and thank Berkshire Media for organizing this wonderful event and selecting us. Thank You.
Today, we are celebrating our years of hard work with all the incredibly capable intellects in the world. So, proud of our entire team who made this possible.
Any Question? Feel Free to Call Us